Encounters are always held in response to the expressed invitation of a local group that works closely with the ministry to produce and fund the event. The Susuquehanna Valley Encounter 2002 will span 5 nights and be held under the 5000 seat Wingfield Ministries tent.
A typical Encounter program lasts about an hour and forty-five minutes and features singing from the choir and special soloists, testimonies from local and national personalities, and messages from Evangelist Steve Wingfield. The Encounter also will include a special childrens ministry every night and an active prison ministry in local facilities.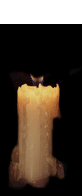 The Central Susquehanna Celebration Committee, in partnership with Wingfield Ministries of Harrisonburg, Virginia, has felt the call of the Lord to initiate an 'Encounter' among the body of born-again believers in the Central Susquehanna Valley region. Through that renewal, and commitment to reach within ourselves, evangelism and outreach will be facilitated, to reach the unreached, and to ignite the fire within the local believer, once again.
The Celebration committee has been behind past evangelistic outreaches in this region including;
The Dave Roever Crusade in 2000
The Bill Glass Crusade in 1990
The Franklin Graham Crusade
Joni Erickson Tada Seminar and Workshop